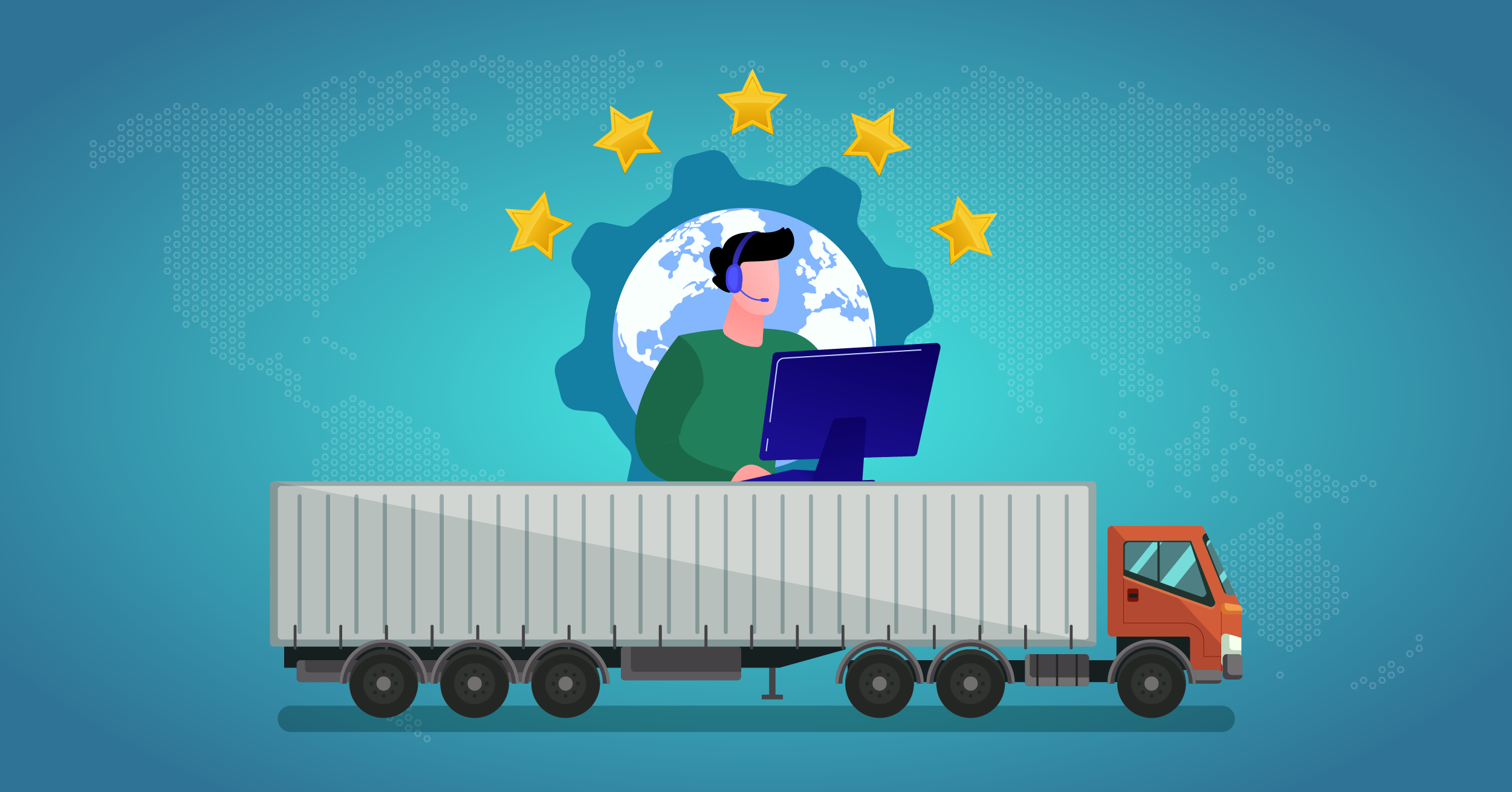 Table of contents:
Truck dispatching is undoubtedly a challenging position that demands a lot of responsibility and, therefore, a high-level of organisation, focus and patience. Truck dispatchers are expected to deal with a huge volume of requests on a daily basis. For this reason, we show you the essential tips to make your daily work easier.
8 crucial tips: How to improve your performance on truck dispatching
1. Get certified dispatcher training
In order to become a truck dispatcher, it is highly recommended that aspiring dispatchers have an official education or training. In Germany, for example, an official training is often required by most transport companies in order to work as a dispatcher.
Therefore, we highly advise you to start with professional training, if you want to pursue this career. The easiest solution would be having a logistics degree with an emphasis on road freight logistics or similar.
2. Educate yourself
On the other hand, if you want to educate yourself on the couch at home, there are plenty of possibilities to become a world-class truck dispatcher. Looking for truck dispatcher training classes online, such as SVG Akademie or Spedifort could also be a good choice. Or you can even look for free content on platforms like YouTube (e.g. der Logistik-Kanal).
In this industry, it's crucial for prospective dispatchers to have a good understanding of the concept and technical terminologies inside the trucking industry, such as route management, truck load, spot market, pallet exchange, etc.
3. Cultivate internal and external relationships
In order to be successful as a truck dispatcher, it is important to always bear in mind that logistics is a people's business. Making sure that you always keep a good working relationship to all relevant stakeholders in the road logistics process is key. For instance, as a truck dispatcher you have to react quickly to unexpected situations, and the quicker you have this information the better you can react. Therefore, maintaining optimal communication with the end-customer, your own sales team (if applicable) and especially with the truck drivers is crucial for a successful and seamless planning and order execution process.
4. Use truck dispatching management software
As a truck dispatcher, you have to cover all kinds of diverse tasks - from finding the most cost- and time-effective routes to communicating the transport order to the driver. Budgets are improved and time is freed up for other activities by implementing a truck dispatch management software that eliminates the element of guesswork from this operation. This reduces your manual efforts, improves communication and saves your time.
5. A single communication system for truck dispatching
A huge effort of truck dispatching is attributed to communication with all stakeholders. Again, attempting to convert the stress of communication into a single reliable path can be easily accomplished by using a truck dispatch management application. This consolidates all trip data into a single, easy-to-use application which enables you to share data from one single source via different channels rather than using multiple platforms (e.g. email, phone, SMS, WhatsApp, Fax, etc.) one by one.
6. Set reasonable expectations for your truck drivers
Activities that allow the drivers little to no room for error are known as 'Mission Impossible tasks'. Rushed delivery schedules lead to irritating truck drivers, which could reduce the efficiency and effectiveness of the transport process. Instead, it is recommended to arrange this route planning with a suitable compliance buffer.
Managing driver and site manager expectations in advance will make your job as a truck dispatcher much easier. To ensure good practice in communicating with drivers and subcontractors, it is recommended that you set realistic expectations by letting them know when they can anticipate receiving a dispatch order from you each day and what information they will receive (tour time schedules, license plate, etc.).
7. Optimize driver and subcontractor scheduling
Having an overview of or collecting truck and driver availability is the first step in developing an efficient tour schedule for all drivers, which needs to be complied with European driving time and rest period regulations while maintaining a stable and profitable tour. Knowing this, you can avoid scheduling problems and negative feedback from your truck drivers as a truck dispatcher. Prioritise your drivers based on their reliability and productivity once you have availability and use early release times as a reward for good behavior. Keep an up-to-date list of subcontractors with additional trucks. This way, you'll know who to contact if you need a larger fleet.
8. Planning ahead improves truck dispatching
Planning ahead can help a transportation dispatcher save a lot of time and increase your overall productivity by avoiding last-minute alterations. In this sense truck dispatching management software can help you to plan ahead. Truck dispatchers need to understand your cost of transportation, truck driving times, border waiting times, truck availability, truck capacity, etc. in advance. By using assisting software, dispatchers can have this information earlier in the planning process, thereby avoiding rescheduling and, in the worst case, delayed transports.
What is a truck dispatcher?
Truck dispatchers are in charge of coordinating and managing the schedules of truck drivers to ensure products and goods are picked up and delivered on time. They maintain contact with truck drivers throughout their routes to monitor their progress and to forecast any problems that may arise along the way - for example, traffic delays, vehicle breakdowns, delivery issues, etc. In addition, they keep track of transportation costs, such as mileage, fuel consumption and repairs. They must also keep records of all shipping and delivery information, as they may need to inform customers about it afterwards. Depending on the size of the organization, they could work for local or regional trucking companies, either by themselves or as part of a team of dispatchers.
Which skills must a truck dispatcher have?
It takes a combination of diverse skills, such as abilities in interpersonal communication, technical proficiency, and attention to detail, among others, to be successful as a truck dispatcher.
Being able to lead with positivity is essential because a significant portion of each day is spent negotiating with suppliers and communicating with truck drivers. Such abilities can be enhanced in a variety of ways, for example, developing stronger listening abilities, showing tolerance for cultural variance, and expressing gratitude.
Truck dispatchers use their computers and cell phones to carry out their duties while they aren't on the phone negotiating or giving updates. To do this, routes for truck drivers can be designed utilizing mapping and scheduling tools. The ability to effectively use programs for organization and cost management, as well as to keep track of pickups, deliveries, and cargo in transit, is crucial for job performance.
Attention to detail is key to the success of a truck dispatcher, given the volume of information to be organized every day. Setting priorities for these jobs is crucial, as is being able to absorb knowledge from numerous sources regarding numerous projects while remaining structured. An ongoing process review can lead to improvements. It will be easier to prioritize tasks and make judgments if you spend an extra half-hour at the end of the day analyzing positive and negative outcomes, so that you can suggest further improvements later.
Being a truck dispatcher involves managing numerous projects and deadlines of different severity. Is it, therefore, important to identify, evaluate, and resolve any possible problems with the shipment and receipt of cargo. This may entail organizing the schedules of several drivers, monitoring the progress of goods, rerouting those drivers and their cargo in case of accidents, inclement weather, or other unforeseen emergencies. In addition to making the day-to-day operations of truck dispatchers much easier, mastering these skills will also increase their job satisfaction.
How to successfully start in truck dispatching
There are multiple tools to support the daily tasks of a dispatcher. You can save up to 20% in time and cost saving for your truck dispatching operations with the IMPARGO's dispatch software within your CargoApps for medium-sized forwarding agents and carriers today. Use it for free now and get the chance to increase your profitability.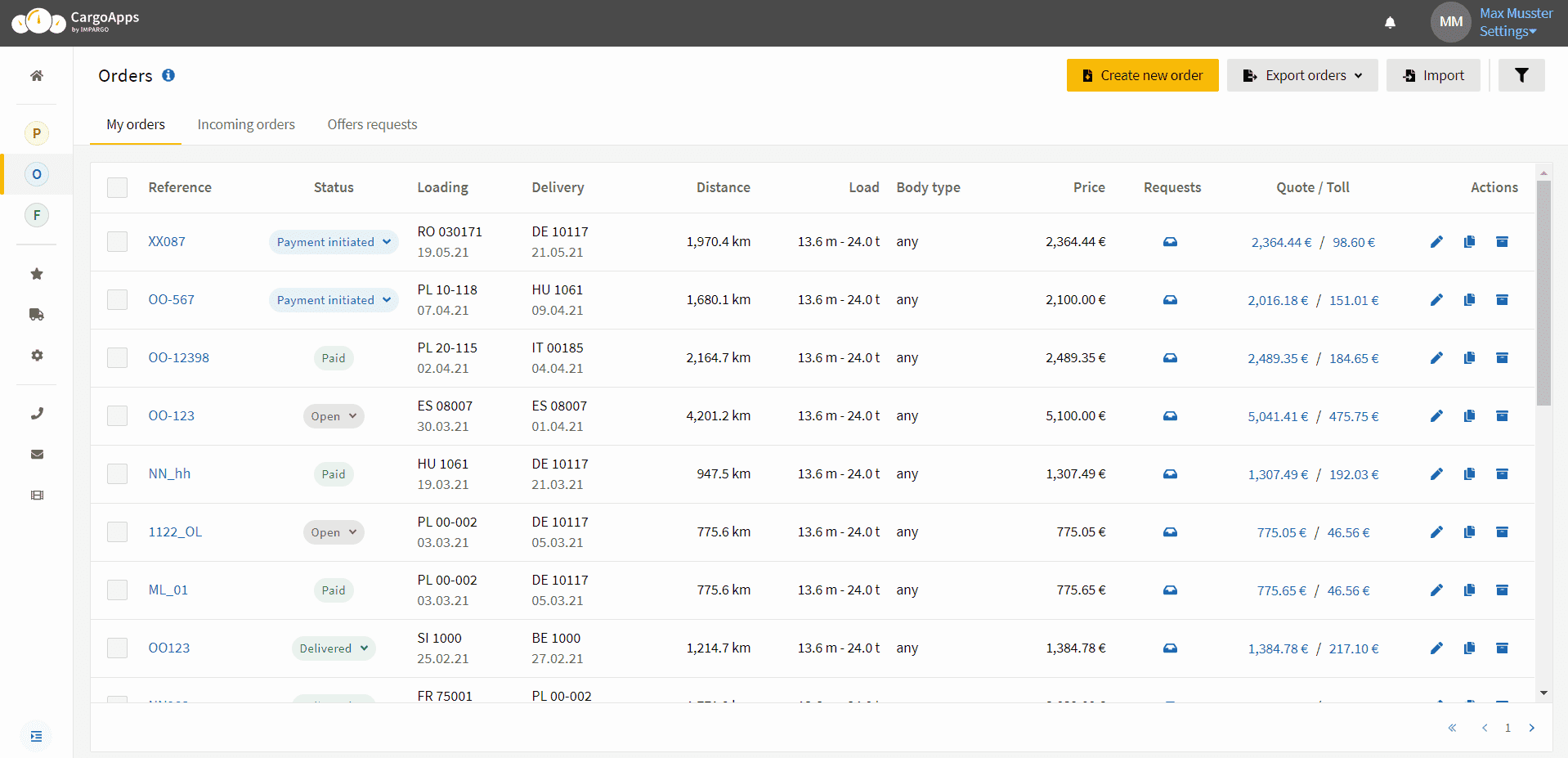 Key advantages of IMPARGO's dispatch software for truck dispatchers
Truck route planning with toll and vehicle cost calculator

Automate transport order processing

Dispatch software with subcontractor management
If you have any further questions about what a truck dispatcher needs in order to succeed in the industry, then get in touch with our expert.