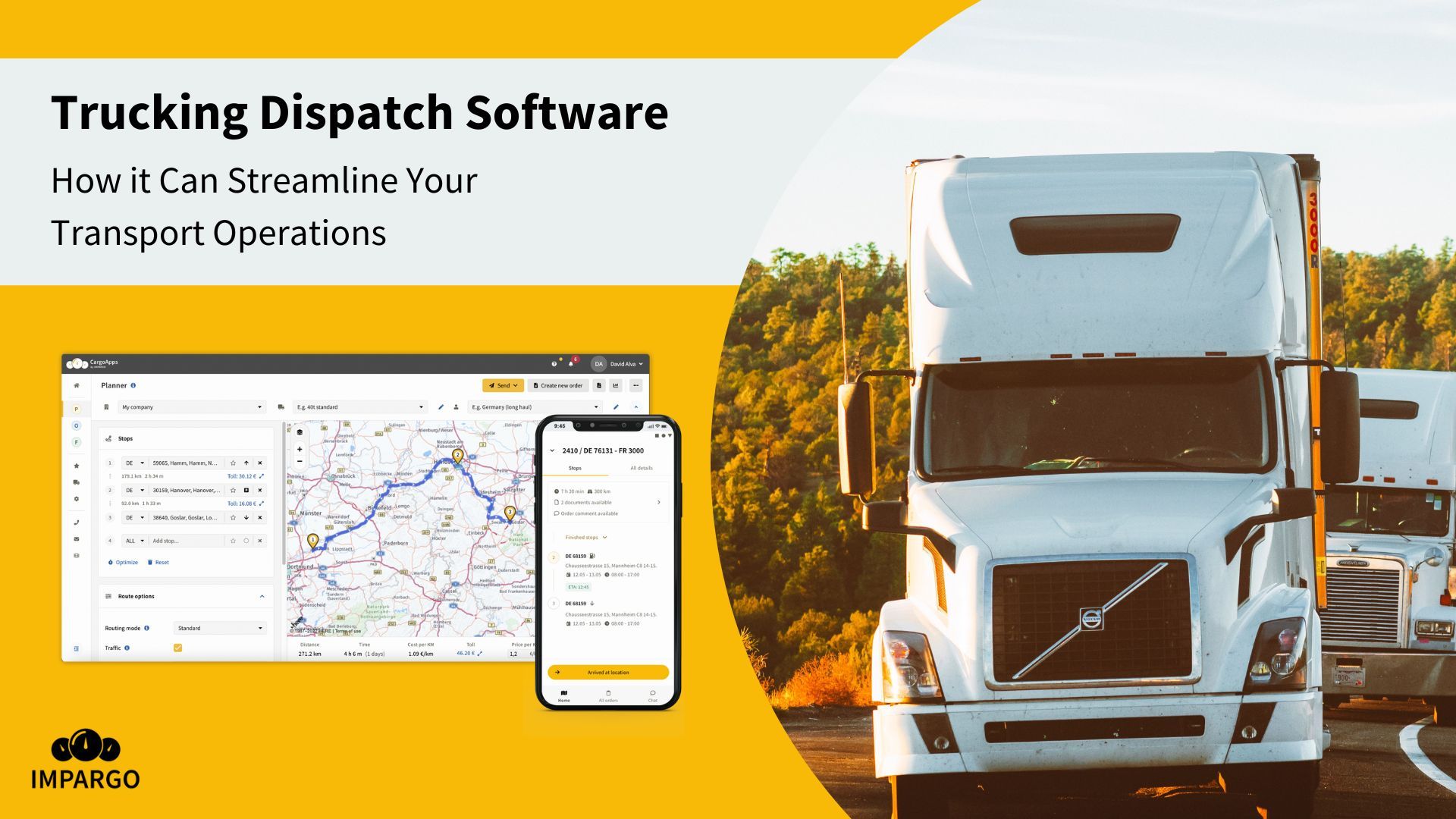 Table of Contents
If you are a dispatcher working in the trucking industry, you know how critical it is to have your fleet operating at peak efficiency. One of the most effective ways to achieve this is by implementing a trucking dispatch software solution. In this article, we will delve into the key benefits of using such software and how it can help streamline your operations.
What is Trucking Dispatch Software?
Trucking dispatch software is a specialized solution designed to help trucking companies manage their fleet operations more efficiently. The software typically includes features such as automated dispatch, load tracking, route optimization, and real-time driver communication, among others. With these features, trucking dispatch software can help trucking companies improve their operational efficiency, increase their revenue, and reduce their costs.
Benefits of Trucking Dispatch Software
1. Improved efficiency
One of the most significant benefits of using trucking dispatch software is improved efficiency. By automating various tasks such as dispatching, route planning, and load scheduling, this software can significantly reduce the time and effort required to manage logistics operations. Dispatchers can focus on more critical tasks such as customer service and driver communication. This automation eliminates the need for manual paperwork, phone calls, and emails, reducing the chances of errors, delays, and miscommunication. Moreover, with real-time tracking, dispatchers can quickly identify and resolve any issues that arise during transit, ensuring timely deliveries.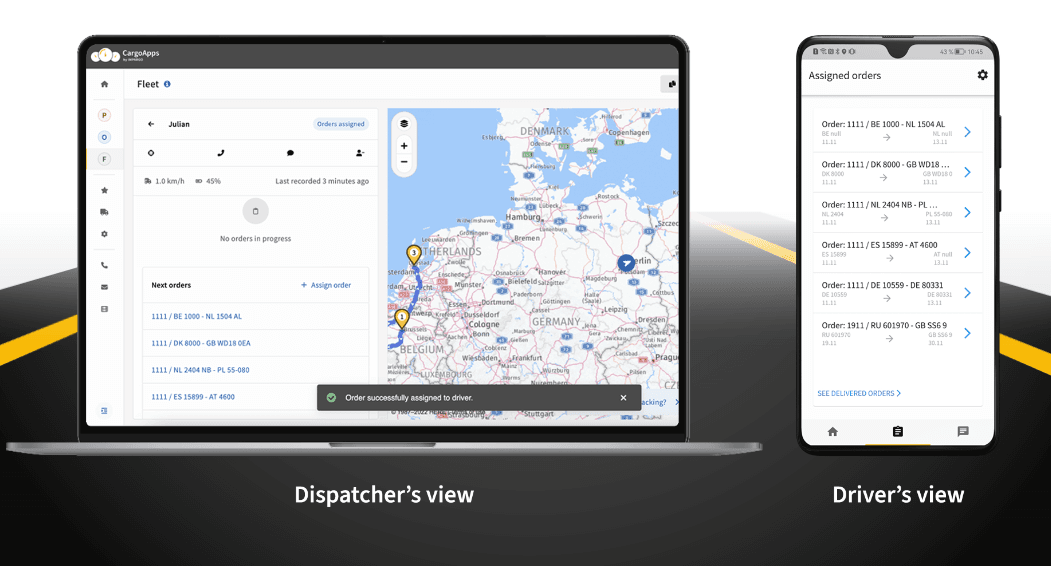 2. Reduced operating costs
Trucking dispatch software also helps trucking companies reduce their operating costs significantly. By automating the dispatch process, the software optimizes routes and schedules, minimizing idle time, reducing fuel consumption, and lowering maintenance costs. This optimization also leads to fewer accidents, less wear and tear on the vehicles, and better asset utilization. As a result, trucking companies can increase their profitability, stay competitive, and reinvest in their businesses.
3. Improved customer satisfaction
Trucking dispatch software can significantly improve customer satisfaction in several ways. Firstly, it enables trucking companies to optimize their routes and schedules, resulting in faster and more reliable deliveries. This means that customers can receive their shipments on time and in good condition, leading to increased trust and loyalty. Secondly, dispatch software allows for real-time tracking and updates on the status of shipments, giving customers greater visibility and peace of mind. Additionally, software can automate processes such as invoicing and documentation, reducing errors and improving efficiency. Overall, by streamlining operations and enhancing transparency, trucking dispatch software can enhance customer satisfaction and help businesses thrive in a competitive market.
How to choose the right Trucking Dispatch Software
Choosing the right trucking dispatch software can be a crucial decision for any truck transportation business. Here are some factors to consider when selecting a good trucking dispatch software:
User-Friendliness: A good trucking dispatch software should be

easy to use and navigate

. It should have an intuitive interface, so dispatchers can quickly access the information they need.

Integration

: The software should integrate seamlessly with other systems that your business already uses. For example, it should integrate with accounting software, GPS tracking systems, CRM systems, and so on.

Customization: Look for a software that can be customized to fit the specific needs of your business. This includes custom reports, custom fields, and custom workflows.
Real-Time Tracking: Real-time tracking is essential for dispatchers to monitor the progress of their drivers and loads. The software should provide real-time visibility into the location and status of your fleet.
Mobile Access

: A good trucking dispatch software should have mobile access, so dispatchers can manage their fleet from anywhere. Look for a software that has a mobile app or a web-based interface that is optimized for mobile devices.

Customer Support: Choose a software provider that offers excellent customer support. You need to be able to contact their support team quickly and easily if you encounter any issues.
Scalability: As your business grows, you need software that can grow with you. Choose a software that can handle an increasing number of trucks, drivers, and loads.
Pricing: Pricing is an important factor when choosing any software. Look for a software that fits your budget and offers

flexible, transparent pricing

. Software-as-a-service companies offering modular pricing model like IMPARGO can help you save system implementation cost by only paying for the features that you need, and not the entire system.
By considering these factors, you can choose a good trucking dispatch software that meets the unique needs of your business.
IMPARGO's CargoApps: the easiest-to-use trucking dispatch software in Europe
IMPARGO's CargoApps is a trucking dispatch software that has been designed to simplify logistics operations for trucking companies in Europe. It is a user-friendly platform that is easy to navigate and use, allowing dispatchers to plan truck routes, manage their transport orders and monitor their fleets efficiently. The software can be integrated with other systems like accounting software, GPS tracking, telematic systems, CRM systems, and so on. It also offers real-time tracking, custom reports, and a mobile app for truck drivers that can be customized to fit the specific needs of a business.
Using a cloud-based solution like CargoApps, dispatchers can manage their fleets from anywhere. Therefore, IMPARGO is an excellent choice for trucking companies looking for an efficient and easy-to-use dispatch software.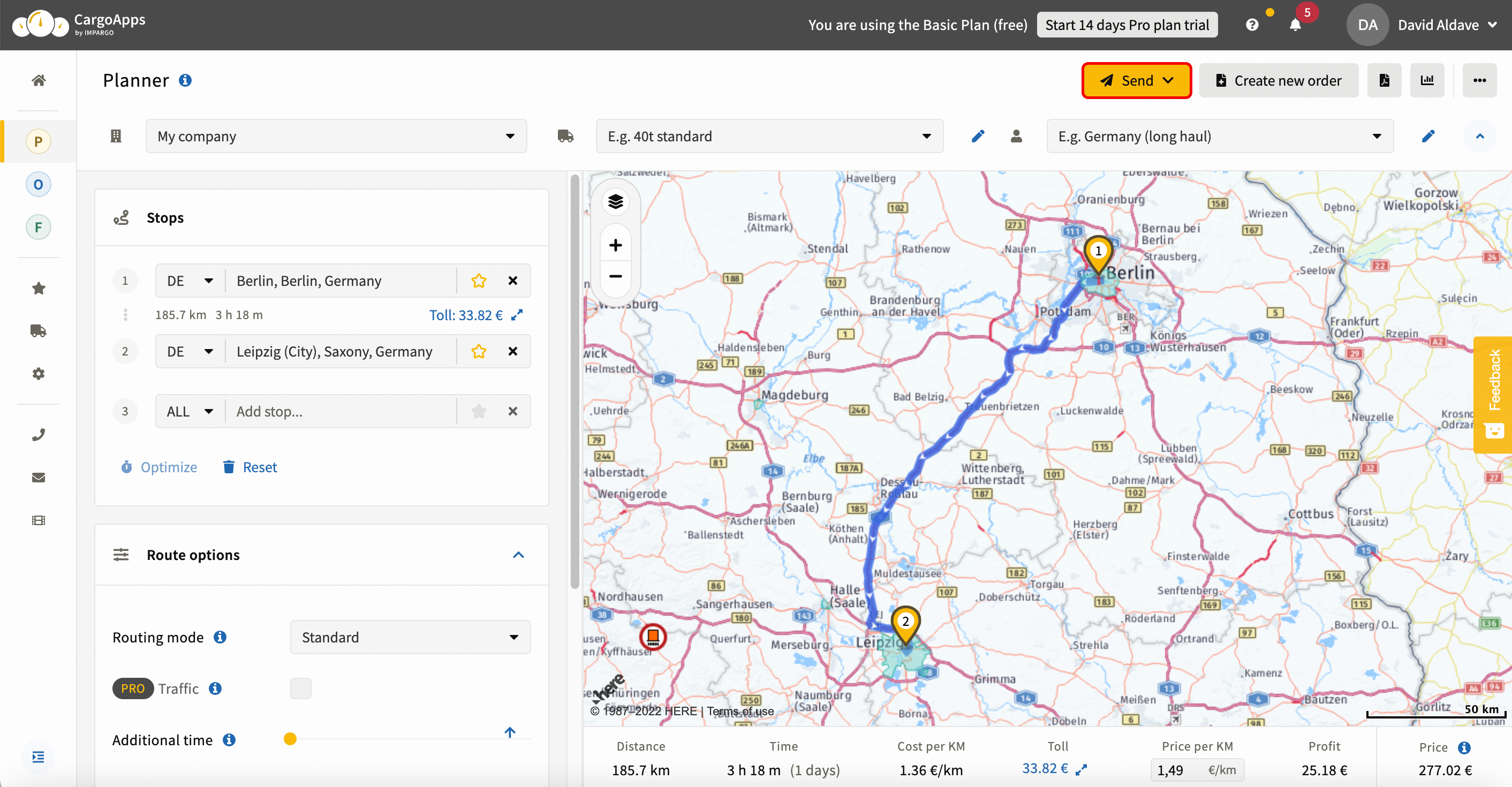 With the user-friendly IMPARGO Transportation Order Management System for carriers and freight forwarders or with the user-friendly IMPARGO Transportation Order Management System for shippers, you will be able to manage your orders, analyze your shipments and communicate with your partners in the easiest way possible. For instance, now you can:
Share order information with drivers without emails and phone calls

Track transport and delivery statuses

Check estimated time of arrival

View and manage all active transports
Any questions? If so, please get in touch with our expert.