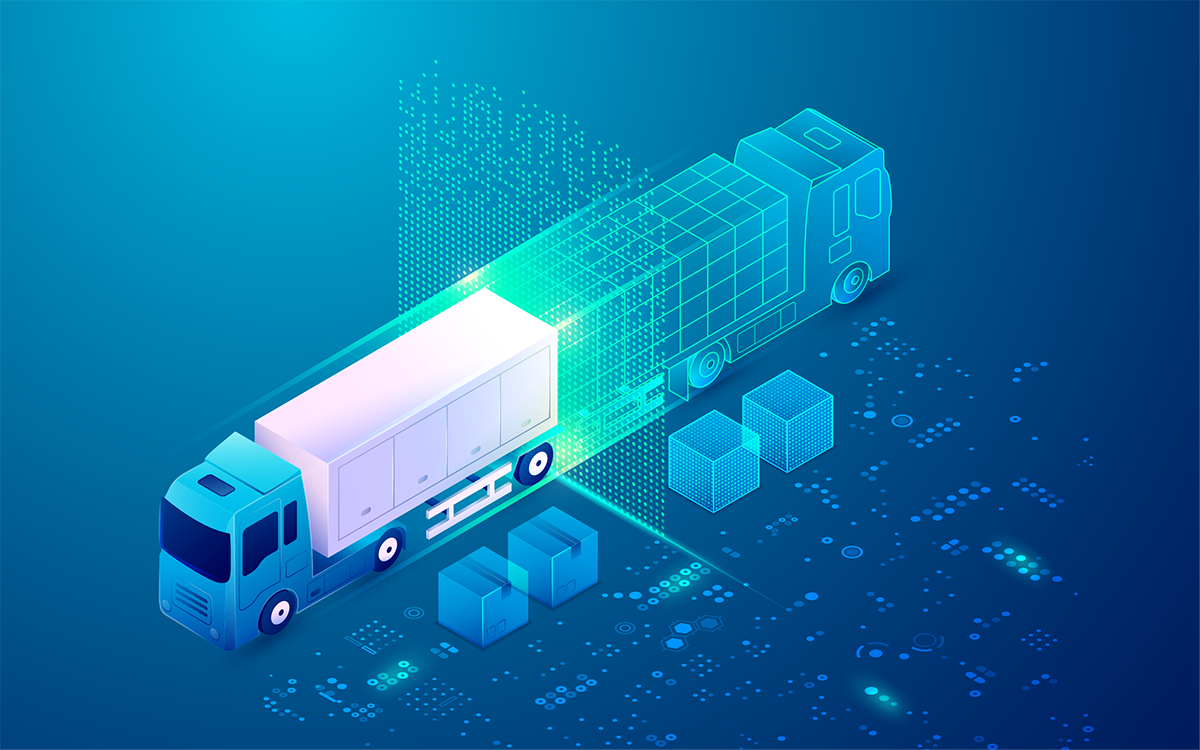 Table of contents:
Why email, phone and fax cost time and money
Shippers tend to rely on manual or only partly digitized processes when it comes to their supply chain collaboration with carriers. For example, even if some processes like the assignment of loads are digitallized with an email process or similar, there are multiple underdigitalized follow up processes which induce high manual effort in the operations of an organization. These inefficiencies hold a great potential for cost reduction.
Uncertainties and additional costs in a shippers in- and outbound logistics operations typically arise from a few key sources:
Inability to control and monitor the execution of transport assignments

Time spent on completing transport assignments by phone / e-mail

Deviations from the transport schedule due to unplanned incidents

Human errors in manual data entry
These issues lead to bulky processes and unnecessary logistics costs.
The benefits of digitized shipment system
To avoid uncertainties and lower your logistics cost in general, a fully digitalized and flexible system that feeds information in both directions - from the potential carriers back to you and vice versa - is needed. The shipper needs complete information on his upcoming, running and past transports, the carrier needs all necessary information to conduct the transports. During shipment execution, all relevant information, such as Estimated Time of Arrival ETA, changes in order, status and proof-of-delivery, can be monitored in real time by the shipper.
Freight orders are transmitted directly from an in-house system, such as a ERP/TMS, to a shipment system , and then forwarded to the contracted carriers. The carrier then has the option to accept or reject an assigned order. This process is known as fully digitalized shipment execution. The main purpose is to quickly send freight orders to your carriers, and then coordinate and monitor them in real-time.
Some systems even go a step further, apart from working with a fixed set of carriers, rule-based carrier selection can also be performed on those online cloud-based systems. Sophisticated systems offer access to a pool of potential carriers.
Computer aided organization and real-time monitoring of your logistics greatly increases transparency and visibility of your operations. In its core, it boosts efficiency of your dispatcher and gives him the ability to quickly respond to any unwanted deviations that arise and uncover optimization potential.
Save up to 10% on transportation costs

Assign 3 times more of truckloads per day

Create and assign transport orders within 50 seconds

Less input errors and instant feedback

Increased customer and supplier relationship

Reliable carrier answers in minimal time

Instant data submission in both directions
All-in-one communication solution
IMPARGOs ShipperPortal acts as your logistics departments single-window or interface to your carriers. In other words it is the single point of data entry and the single information source for your dispatchers. No email, phone or messenger needed to share data, documents, requests or information. It allows you to easily manage your transports from creation to fulfillment, including digital offer request, order submission, Estimated Time of Arrival (ETA) tracking, changes in transport orders and digital proof-of-delivery!
The IMPARGO ShipperPortal provides all the benefits from digitized shipment execution. We are simplifying your transport management process to a flexible standardized format that can be used for in- as well as outbound shipments.
The fully digitalized shipment execution provides transparency and a great reduction in manual work by automating repetitive and error prone work.
Request offers from carriers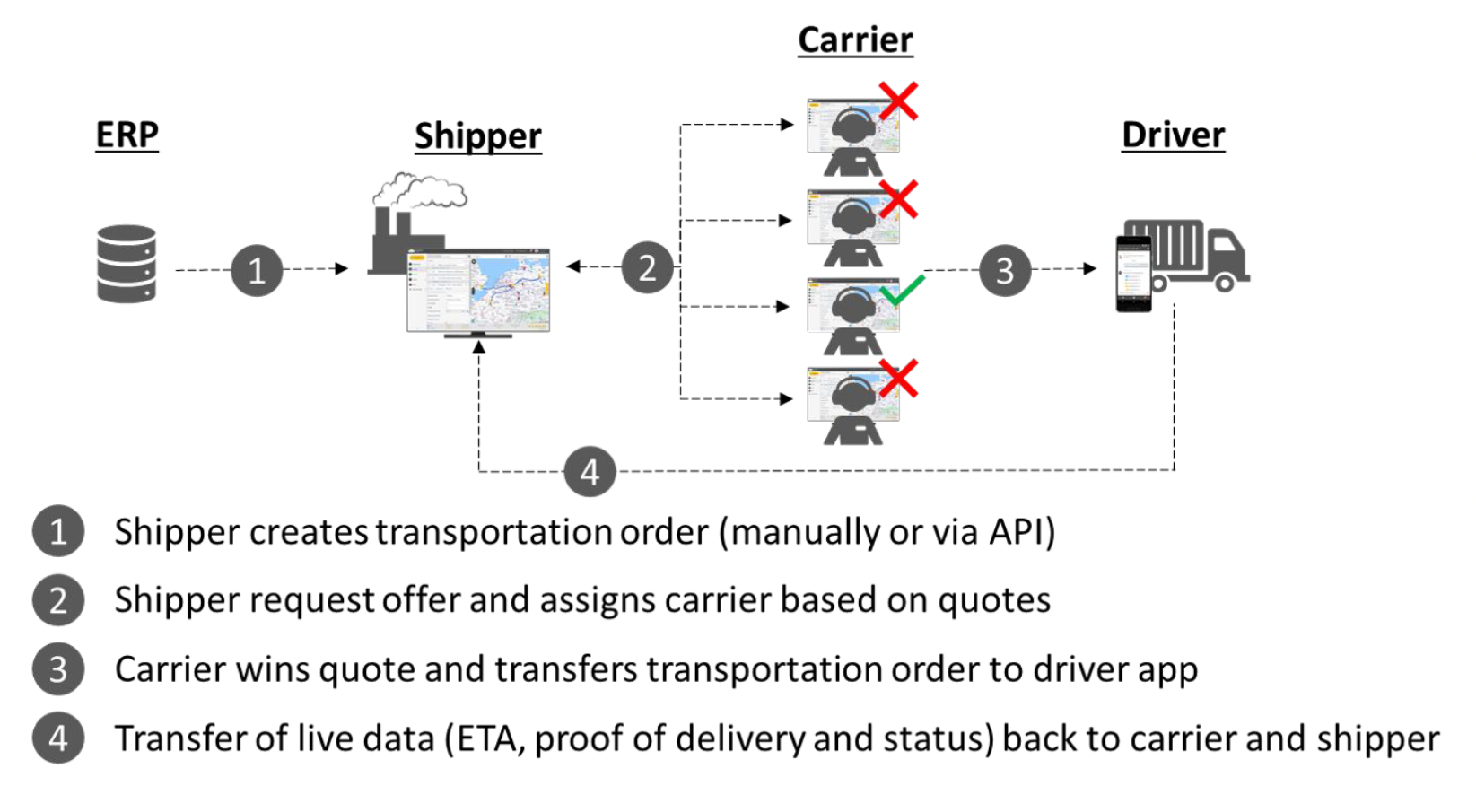 Assign orders to carriers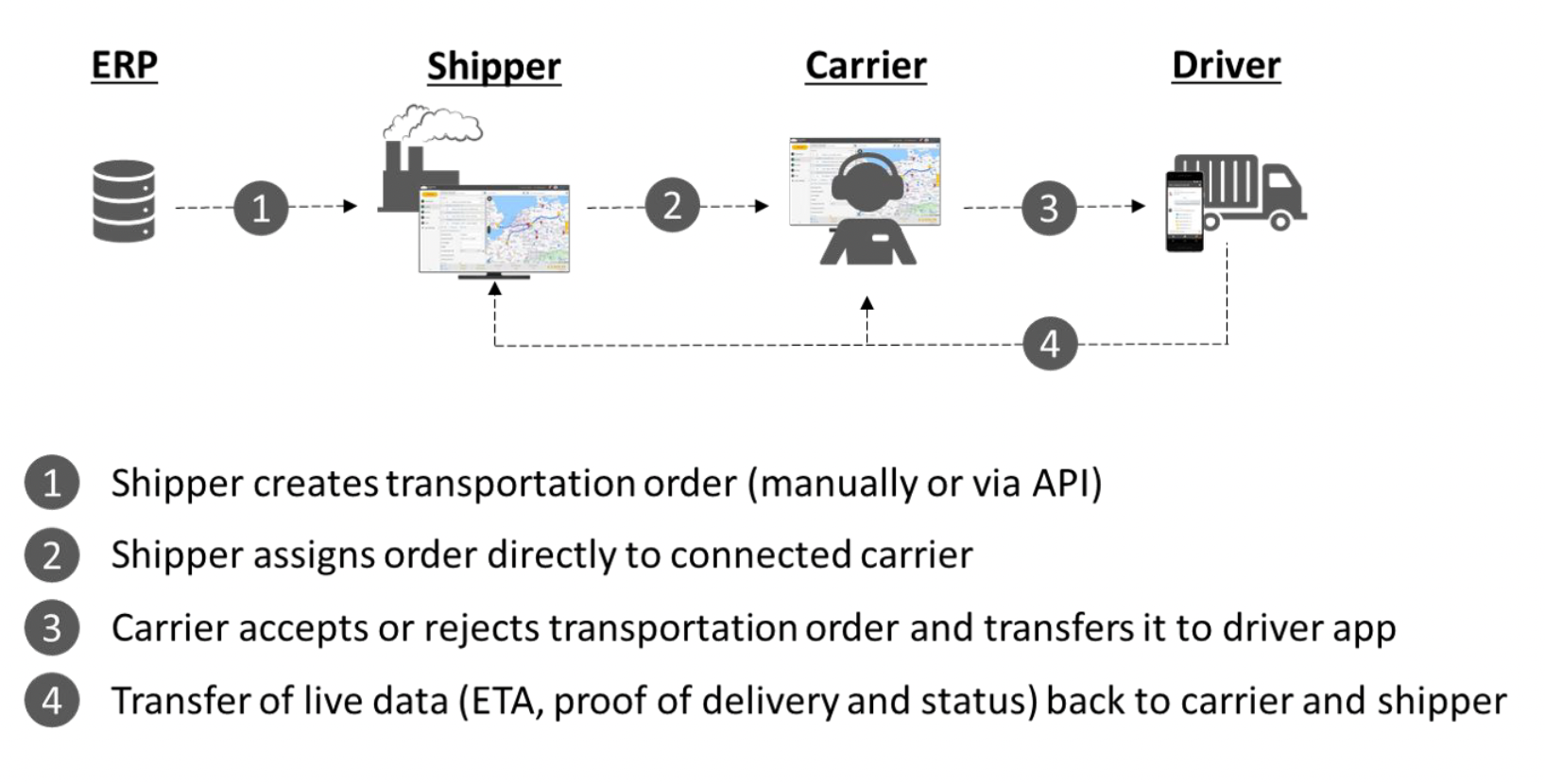 Edit order after assignment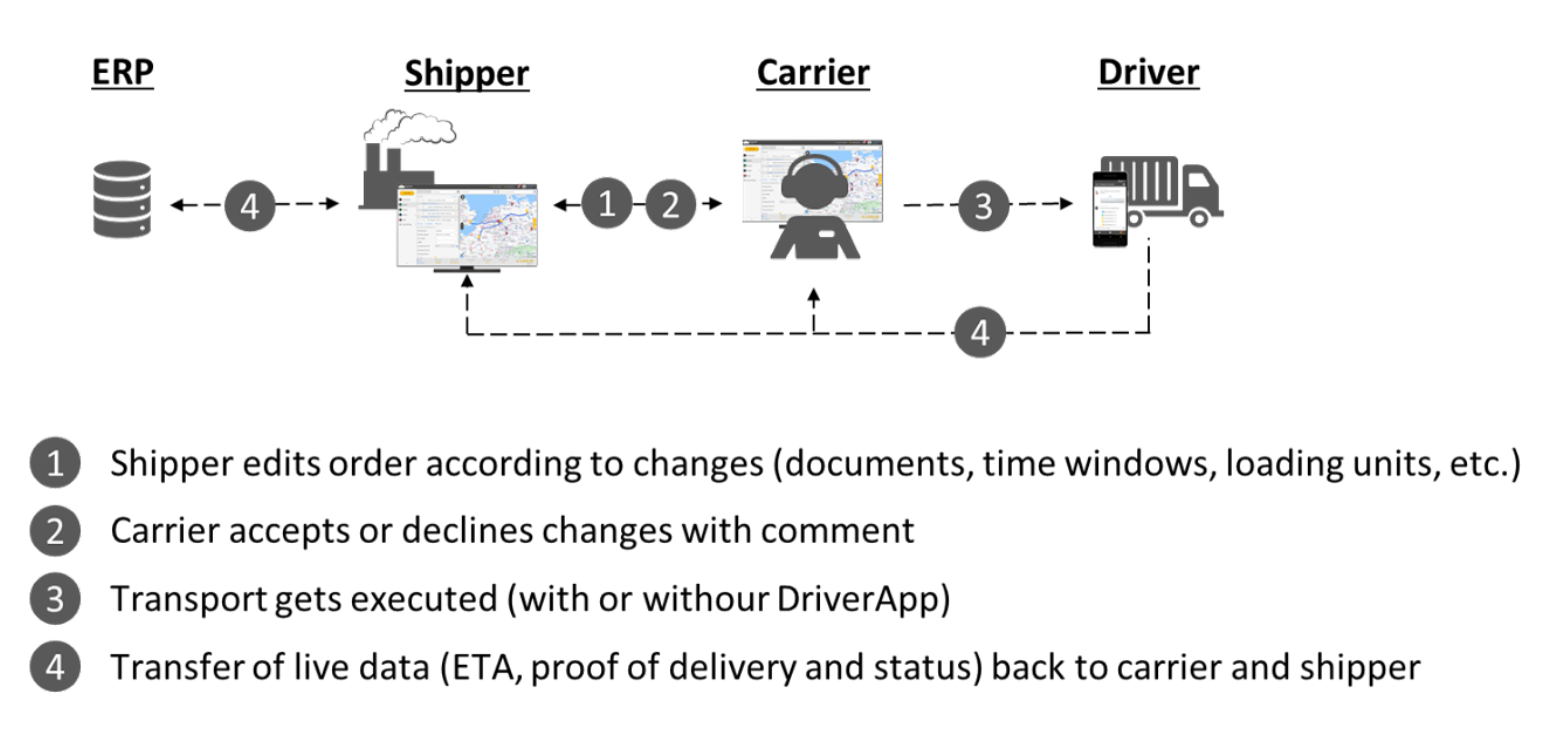 Integration and onboarding within a few weeks
While developing the ShipperPortal the focus was usability and integrability. The outcome was one of the most easy-to-use and easy-to-integrate transport execution systems in the market. Depending on the customer requirements and amount of users an implementation can take from a few days to several months.
IMPARGO ShipperPortal leverages the CargoApps network
The ShipperPortal (solution for shippers) connects you to your existing as well as to IMPARGOs carrier network via the CargoApps platform (solution for carriers). The IMPARGO carrier network is derived from the IMPARGO CargoApps solution, which is the leading web-based logistics software for truck route calculation, transportation management and features powerful tracking capabilities. With over 7.000 active users your benefit is the potential access to a large pool of carriers, and the ability to use the same fully digitalized order submission process for each one of your carriers too within a couple seconds.
The ShipperPortal and the CargoApps are intuitive and easy-to-use web based applications. They do not require IT or other infrastructure support since access only requires a web browser, allowing transport companies to quickly support their Shipper's request for digital data submission. ShipperPortal and CargoApps are designed to onboard new users in less than a day, making them the ideal solution for connecting your existing carriers in no time. You will not have to get involved in the onboarding, just talk to the IMPARGO Team and we will take care of the carriers.
The best part: the CargoApps can be used for free. Your carriers get a free dispatching tool for the optimization of their routes and transport orders.
Additional benefits for carriers include:
Accurate truck mileage and truck driving time

Free dispatching tool with tour optimization

Cost transparency

Managing all the orders on one system

Easy communication with the drivers and shippers
Why the IMPARGO ShipperPortal best suits your needs
Easy and flexible onboarding

Cloud-based solution

Integration and onboarding within a few weeks

Free AND beneficial usage for your carriers

Fair pricing approach for you as a shipper

Simple pricing with no hidden cost

Flexible solution for in- and outbound transports

Suitable for suppliers, shippers, freight forwarders and carriers

Benefit from the CargoApps huge carrier network

IMPARGO is a pure tech company and carrier independent

Suitable for corporates as well as small- and medium-sized businesses
Click here to learn more about our TMS for shippers.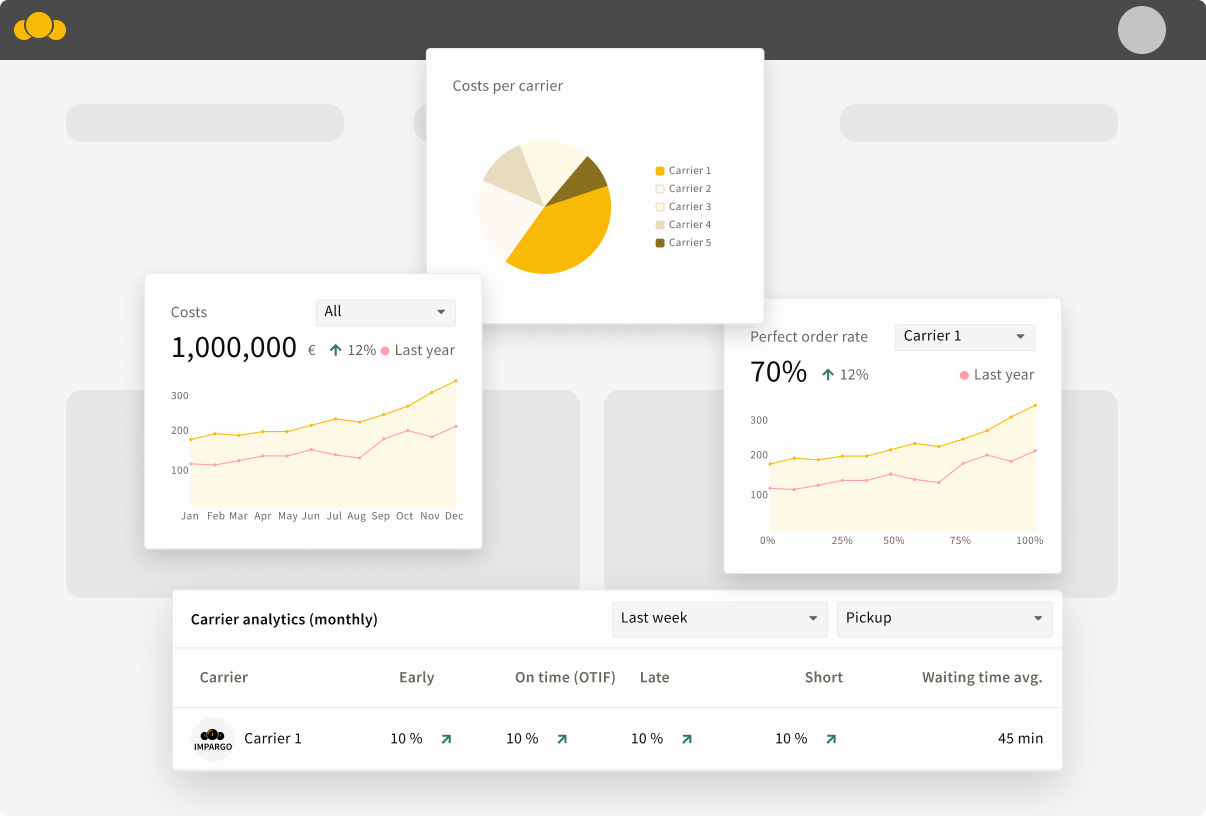 Get in touch with us to receive free personal consulting on your company's requirements and technical implementation.