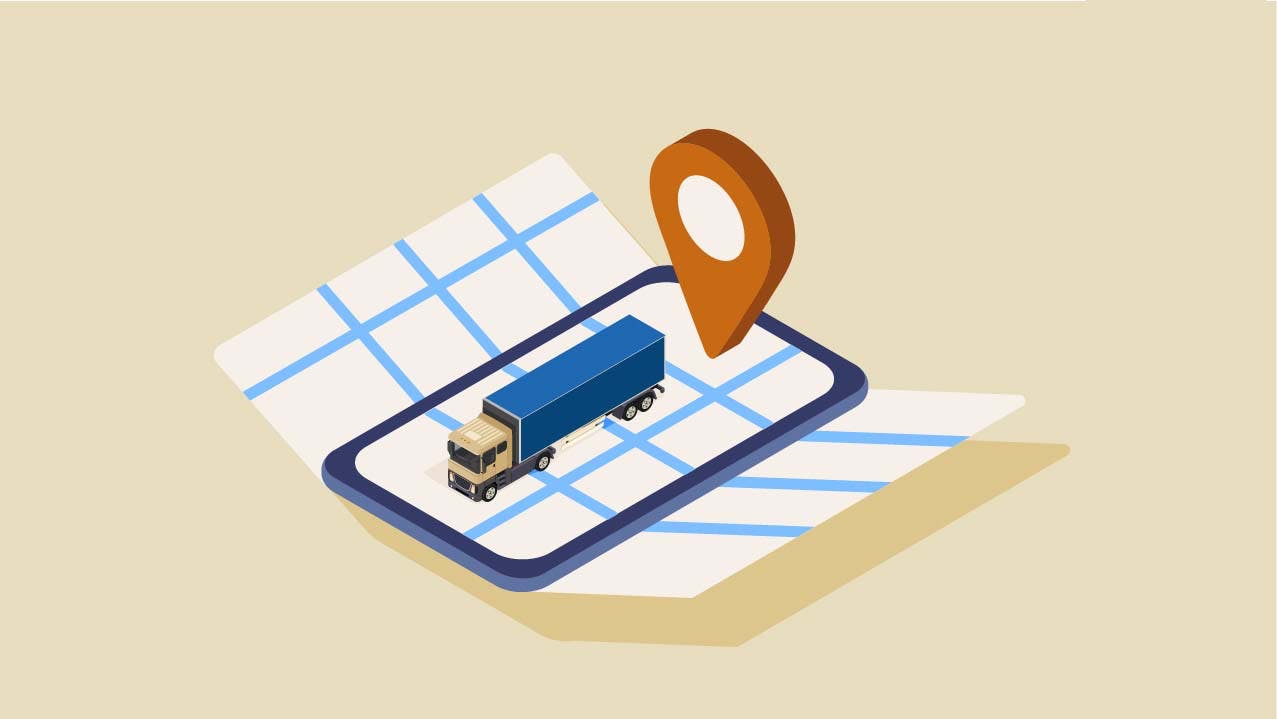 Truck route planning is not a simple task that can be successfully handled by free maps applications such as Waze or Google Maps. There is a need for a professional tool that allows dispatchers to plan routes for the drivers, as well as calculate the right cost for submitting the transport offers.
These are the reasons:
Why Google Maps is not suitable for Truck Route Planning
In order to calculate a certain number of planned stops, many people consider Google Maps as a first choice. This tool only allows users to plan a route with up to 10 destinations manually. However, this is not suitable to plan truck routes. Basically, they do not take into account the differences in driving time between trucks and cars. Nor does it offer the ability to make adjustments based on, for instance, load type, vehicle time, service time, driver skills, etc. Therefore, this 'quick and easy' application would not be considered as the right tool for truck routing.
Can dispatchers use Google Maps for truck route planning?
No, unfortunately 'Google Maps truck mode' is currently not available. Google Maps is neither suitable for commercial truck routing or time calculation. Additionally, Google Maps can not provide any estimation of shipping's cost or toll fee. Those are the reasons why professional dispatchers should never use Google Maps to plan their routes.
Google Maps for trucks - what are the alternatives for dispatchers?
Dispatchers should consider using a proper truck route planning system for their daily work. Luckily, there are several alternative platforms available in the market. With a professional commercial truck routing software, you will not only save tons of time but also reduce your costs by arranging the fastest and most cost-effective routes. IMPARGO's free truck map is one of those platforms offering these values to dispatchers and carriers.
What you need to know about commercial truck routing
Time tracking: Truck drivers must be able to manage their workloads, keep track of their hours so they get paid, and comply with the government's rules for long-haul trucking. Free map applications such as Google Maps don't provide the necessary features to show those details to a dispatcher.
Number of stops and distance traveled: In Europe, many truckers cross borders during a single trip. Long-haul trucking means more stops and mandatory driving breaks, which cannot be properly planned on Google Maps or similar generic tools.
Vehicle type: Box trucks do not move as fast on the road as SUVs or sedans. If the vehicle type is not taken into account, this difference will result in an erroneous estimate of delivery time. Currently, Google Maps does not have a specific time estimate for trucks.
What features should a SaaS truck route planner provide?
Truck route planners (like IMPARGO's CargoApps) should be able to provide:
Truck distances (stops)

Up-to-date truck restrictions on roads

Route options such as traffic and additional time

Vehicle-related information: Axle weight, height, hazardous goods, emission class.

Extra time shifts: Saturday and Sunday (for Premium customers)

Included Toll Price

And so on…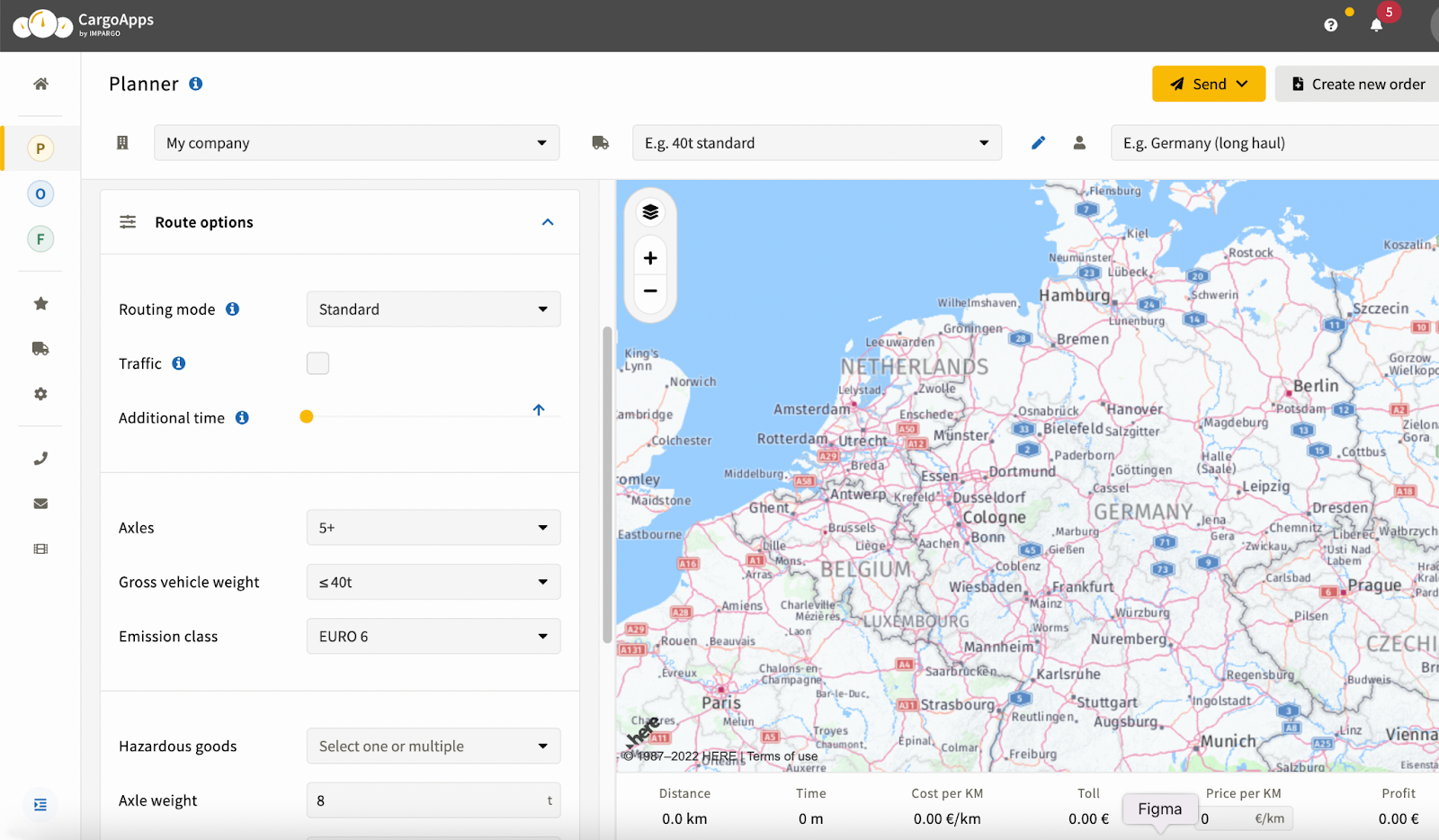 The advantages of a specialized Truck Route Planning Software
Why would someone need to get a SaaS routing solution? Simple, to save cost and make more money! Dispatchers will be able to provide the best routes for their drivers, and that would help you save a lot of resources in order to get a higher ROI. Here we show you how:
Easier, faster planning with less risk
Efficiency is still a big word when it comes to achieving accurate logistics operations. Using automated route planning means doing it more efficiently. As a result, truck drivers are able to contemplate all difficulties that may arise in advance and, therefore, potential risks would be reduced. Indeed, it improves awareness and driver safety. In the case of long-haul truck drivers, there are mandatory driving breaks throughout a trip, so they must plan ahead to ensure safety and comfort during a shift.
Decrease operational costs and mileage
When truck drivers are given properly optimized routes with precise directions, then it will be difficult for them to get lost or off the beaten path. In addition, optimizing routes means cutting down the miles traveled and fuel consumption of each truck in the fleet, which can result in significant cost savings.
A route optimization system will ensure accurate real-time traffic updates. With this information, thinking for alternatives when finding a congested route would result in easier delivery schedules.
Improved productivity and higher customer satisfaction
Route optimization software enables drivers to fit in more orders for each shift of all of them. This means they can increase delivery capacity using the same number of vehicles and employees. Furthermore, efficient truck route planning enables companies to meet ETAs in accordance with customer expectations, thereby meeting overall customer satisfaction.
The right calculation brings you more revenue!
Generic digital maps (like Google Maps) cannot help dispatchers plan and calculate routes precisely. Therefore, using such tools may lead to wrong estimations and decisions in your price offers, which will reduce your company's profits and put you at risk of insolvency. Using the right tool like IMPARGO will not only make your daily work easier but also bring more success to your organization.
Recommended to read: NEW FEATURE: Send order information to your driver in one click from your CargoApps
Our automated software helps dispatchers prepare everything to keep truck drivers stay on the right roads that are suitable, on schedule and cost-saving in just a few clicks. Check it out here.
See more about our Online HGV Truck Route Planner
How to get started with IMPARGO's Online Truck Route Planner
Very Easy! Sign up for your free 14-days trial and make the most out of the CargoApps features. With our software, you can optimize your logistics operations such as saving up to 20% time in truck route planning, automate your transport order processing, track trucks and get ETA and above all - increase your profitability. Digitize your logistics operations overnight and start optimizing your routes now.