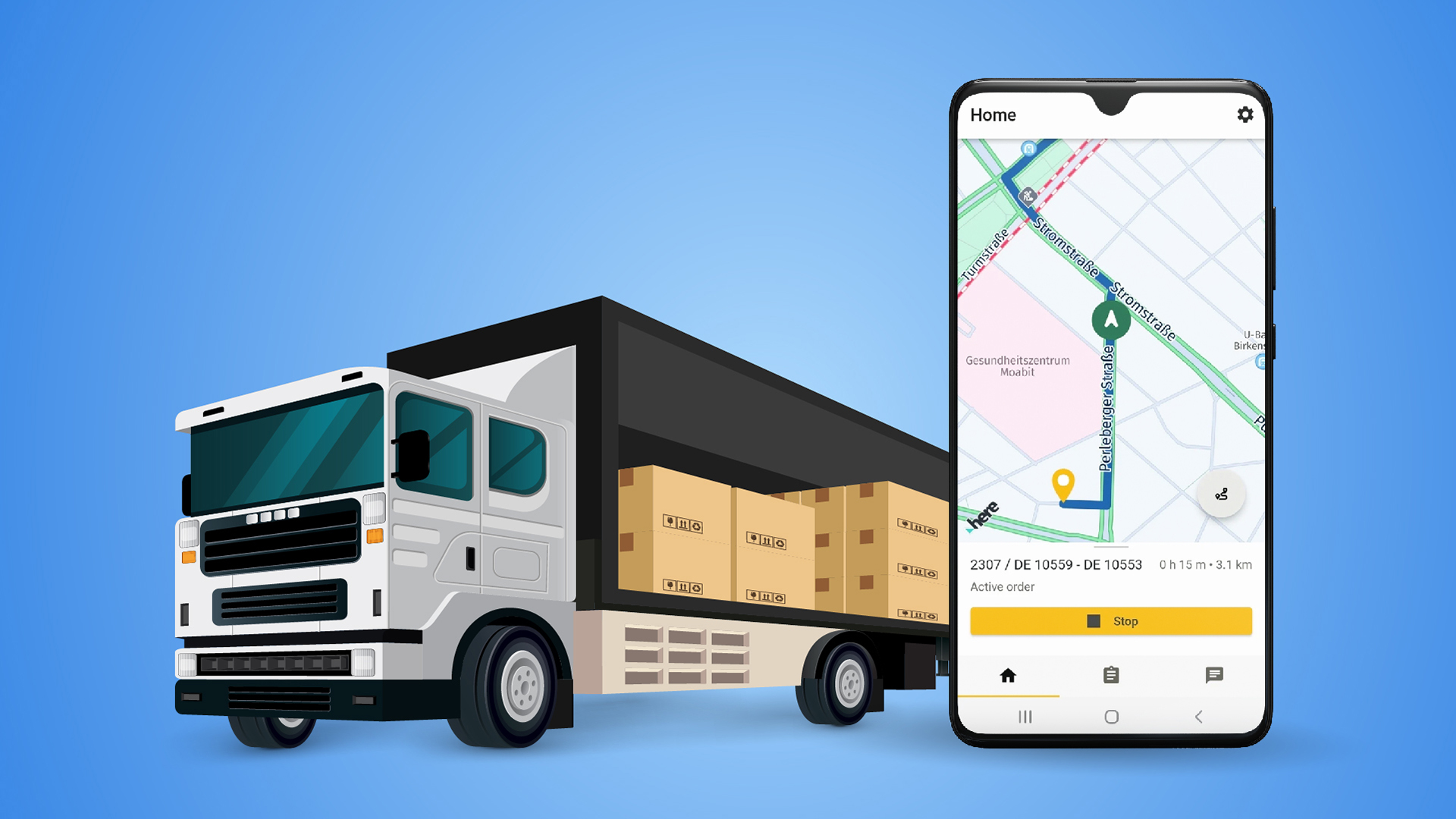 Every transportation operation involves extensive preparation and successful execution. With the help of transportation apps, truck drivers can perform their tasks in the best possible way. From their smartphones, drivers can perform many activities simultaneously such as identifying truck stops, comparing fuel prices and staying connected.
With so many alternatives available, it's good to know which are the best apps currently on the market. That's why we've put together a list of apps for truck drivers that can significantly help them with their next load.
Top 5 apps for truck drivers in 2022
Companies
Pricing
Key Features
Market Country
Website Link

IMPARGO

License

Easy-to-use navigation functionality for drivers

Know what the driver is doing and where he is (GPS and status tracking)

Give all relevant information about the order to the driver in one click.

Make sure your cost-optimized route is followed by the drivers

Make sure the planned transportation cost is equivalent to the actual cost.

Europe
IMPARGO Website
Sygic
License

Speed limits & speed camera warnings

Custom routing according to vehicle parameters

Offline maps with truck attributes

Truck stops & petrol stations

Emission zone routing

Global
Sygic Website

PTV Navigator

Transactional

Integration for navigation

Radar warning

Announcement of destination roads

Over 20 languages

Map data in Europe, Arabia, USA, South Africa from Here and TomTom

Global
PTV Navigator

CoPilot Truck

Transactional

Offline navigation

Get precise estimated time of arrival (ETA)

Clear voice directions

Traffic information in real-time

Over 250 extensively configurable API functions

Global
Chevin Website
TomTom Go Navigation
Transactional

Real-time traffic information

Lane guidance

Display of detailed planned stops within Route Bar

Synchronizing route with their truck's dashboard screens.

Compatible with Android systems.

Europe
IMPARGO
The IMPARGO's DriverApp is a central communication tool between the dispatcher and the driver, in order to receive orders, follow planned routes, upload Proof of Delivery (POD), chat with the dispatcher, or find a truck using the GPS fleet tracker. This app is currently only available for Android devices
Moreover, IMPARGO has recently updated the new version: DriverApp 2.0, which helps drivers improve communication by providing simple navigation (Driver Mode), GPS monitoring, and often updated information. Additionally, it aids in route cost optimization and gives drivers the ability to confirm that their budgeted transportation expenses are accurate.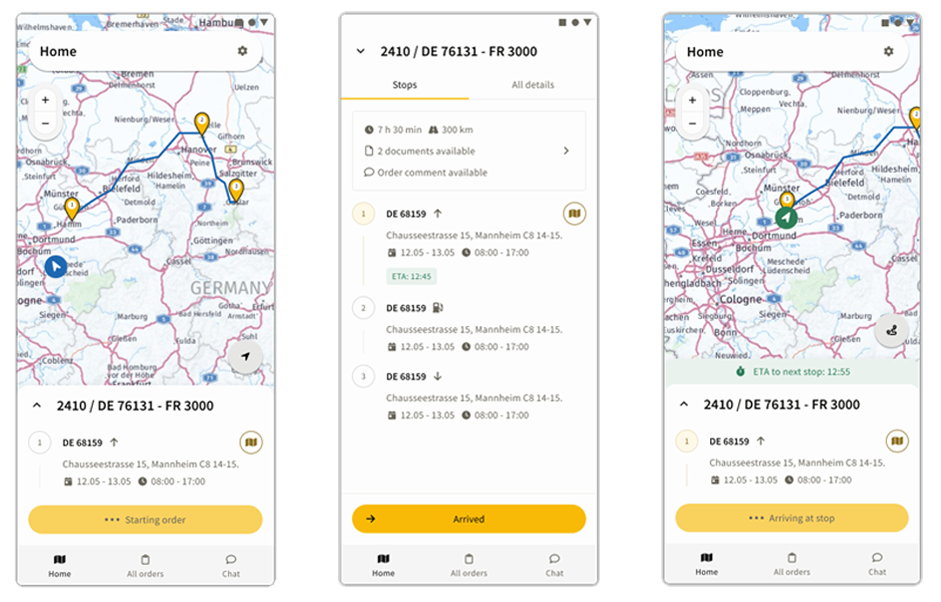 The IMPARGO DriverApp allows the users, as truck drivers, to connect their smartphones or tablets and maintain communication with their dispatchers. Drivers can simply start working by receiving the transport orders digitally via the DriverApp and see all of them in the order overview. What if the drivers have questions about their orders? Then they can simply chat with one of the dispatchers with the chat functionality. Additionally, drivers can easily upload proof of delivery or pictures of damaged goods in just a few clicks, as well as share their current location with the company to simplify communication.
Click here to TRY IMPARGO's DriverApp. Any questions? If so, please get in touch with our expert.
Sygic
Sygic is a slovakian startup that offers substitute versions for campers and truckers, as well as an app for comparing gasoline prices. According to their website, Sygic App is the most downloaded offline app for truck drivers.
Furthermore, Sygic uses Augmented reality and other advanced technologies to make navigation safer and more intuitive. According to Wikipedia, Sygic navigation systems use screen and audio signals to provide door-to-door information for well-oriented travel, live traffic and police radar/speed camera warning, parking place, and suggestions for fuel prices. These systems operate on mobile phones and tablets with GPS.

PTV Navigator
The PTV Navigator is a functional app tool for trucks. You can avoid toll roads, residential neighbourhoods, and ferries by taking into account all regulations and characteristics of vehicles and cargoes while choosing a route. The driver can engage the Truck Parking Assistant when it's time for a break, and it will direct him to one of the approximately 22,000 truck parking places.
The PTV Navigator has a clear, simple-to-use interface that is available in 20 different languages. The API can be included into an existing TMS system. With the live traffic assistant, the rerouting feature, and the accurate data of TomTom HD Traffic, you can also profit from automatically updated arrival timings.

CoPilot Truck
CoPilot Truck Navigation displays the ALK Maps routing directly in the driver's cab, whether it is a single destination or multiple stops. The planned route is sent directly to the mobile device from the back office.
CoPilot Truck offers more than just safe and efficient truck-specific navigation: Truck-specific route planning based on vehicle profile and load Dangerous goods categories and ADR tunnel codes Warnings of potential hazards on the way Diversion function on truck-approved roads Truck-specific POIs including petrol stations and service areas.

TomTom Go Navigation
TomTom Go Navigation is a mobile app for professional drivers, and it's available for Android devices. Drivers can utilize its premium navigation capabilities, which are subscription-based, to plan their routes in accordance with criteria like the size, fuel needs, preferred top speed, and freight of their vehicles. Additionally, drivers can schedule many loading and unloading stops and acquire a map of the following points of interest (POI) and their routes, including gas stations that may be convenient for their rest time. Additionally, it counts with the Route Bar, a summary representation of the upcoming route, planned stops, pertinent cautions, and applicable restrictions. Last but not least, drivers can also sync the displays on their truck's dashboard with their route.